June Group Show at Gargoyles Statuary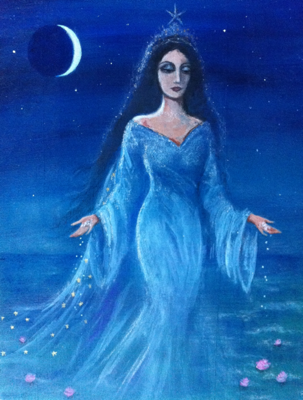 "Yemaya" by Liz Wright Ivec
Gargoyles is pleased to present:

Goddess

Join us on Midsummer's Eve for a gathering of amazing Northwest artists celebrating the Divine Feminine in her myriad forms.

Merlyn Ahern, Braden Duncan, Heidi Estey, Valerie Herron, Thea Maia, Monica Miklova, Maxine Miller, Lisa Noble, Laura Tempest Owlkeyme, K. Amarak Waters, & Lis Wright-Ivec
will bring us images of inspiration & mythos.

The artists will have original paintings & sculptures, prints,
cards & specialty items available.
Opening Reception Friday, June 20th 6:00-9:00pm

Show runs thru July 14th, 2014
Please join us for an extraordinary evening of art.
Wine, cheese and other goodies provided.
PART OF THE U-DISTRICT ARTWALK
udistrictartwalk.org