April Art Shows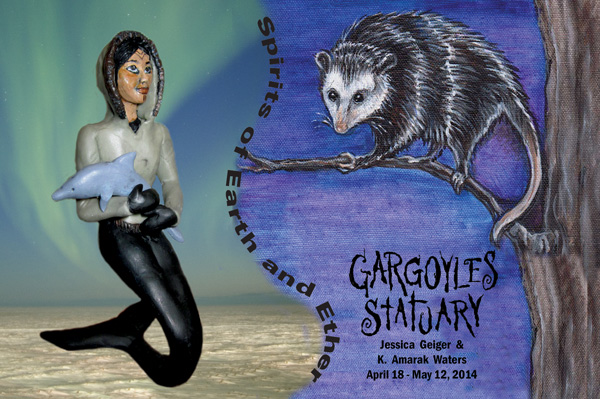 Gargoyles is pleased to present:
Spirits of Earth and Ether
Featuring new works by K. Amarak Waters & Jessica Geiger
Their works will include animal spirit paintings and sculptural nature deities and elementals. Also featured will be Keith's cat and wolf totem sculptures.
Opening Reception Friday, April 18th 6:00-9:00pm
Show runs thru May 12th, 2014
Please join us for an extraordinary evening of art.
Wine, cheese and other goodies provided.
4550 University Way NE
Seattle, WA 98105
206-632-4940
Norwescon 37
The Pacific Northwest's premier Fantasy and Science Fiction convention.
Join us at the Doubletree by Hilton Seattle Airport April 17–20 2014 for four days of science, fantasy, and science fiction!
(Art show is open to the public, no membership required)